2 tags
Selenium Relative Path Issues
Have you ever seen this stupid message after reloading a test suite in Selenium IDE? error loading test case: [Exception… "Component returned failure code: 0x80520012 (NS_ERROR_FILE_NOT_FOUND) [nsIFileInputStream.init]"  nsresult: "0x80520012 (NS_ERROR_FILE_NOT_FOUND)"  location: "JS frame :: chrome://selenium-ide/content/file-utils.js :: anonymous :: line...
8 tags
Selenium and Manual Test Case Generator: A Lesson...
I often kick myself so hard that I think I literally perforate my insides. I don't literally kick myself, but I do kick myself into overdrive, falling victim to my own inventions. But I usually become a victim to things that I am passionate about. And I have to admit, my passion burned through me like a raging sun flare late Friday evening. Earlier, I had been asked if I had written any papers, or...
1 tag
"It's like we've rebooted the computer industry into the Cloud, and everything..."
– John Kestner. MIT object design punk. | With yesterday's announcement of iPad and Android… (via slantback)
Watch
Agile Programming guru, Kent Beck offers some great insight in this video to what lies beyond the agile approach, especially with customer requests, and response to changes, etc. This is highly recommended for testers to learn (in brief) some of the insights of the Pull and Push Models. He touches on his principles of the Learn, Measure, Build - but there is more here on Kent's blog. As...
3 tags
Testers: Get Out of the Quality Assurance Business →
Michael Bolton (not the singer), wrote a nice piece on how QA can deliver more than just a "paint by numbers" approach to testing. In context, he describes some of the key influential factors that can push Quality Assurance to the forefront of the minds of development, management as well as the team as a whole. Michael kindly describes a testers effort as being a part of the fixing...
8 tags
Selenium Interview Questions with Awesomeness...
During the early fall of 2009, I interviewed a number of potential canidates with some expertise in Selenium. Since I already had a dedicated year in using the tool, I gathered up a list of some of my crazy off the cuff questions, presented my wares to upper management ( who's mantra was "Do it once and Do it right" ), and off I went. First and foremost, I am not a sadist, but I worked with a...
7 tags
Testing StackExchange: Ask, Receive, Review
Resources for talented testers are far and few, but when one is discovered, it is fully appreciated. Think Yahoo! Answers for QA (or StackOverflow for developers) and you have Testing.StackExchange.com, a cornucopia of relevant questions and answers for that ever evolving software testing world we live in.  An open community, where testers can post a variety of questions, from technical tips to...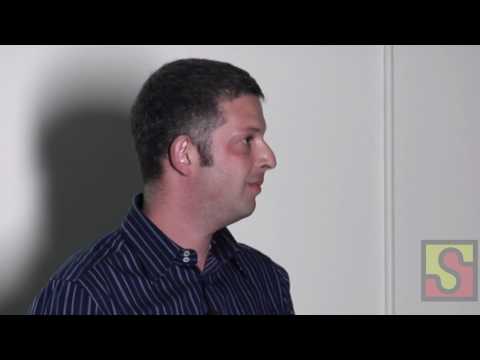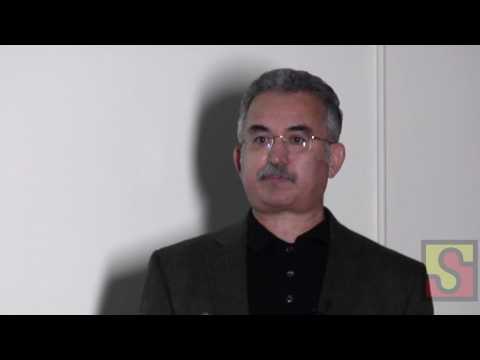 9 tags
20 iPad App Testers Essentials
By now, everyone has either seen or heard about the adorable two year old, who's hands naturally, near flawlessly discovered the wonders of the iPad. If you haven't then take a moment and enjoy. Since Apple is bringing us closer to what has been on the books for a long time now, it is finally dropping us firmly into the realm of gestural interfaces.  iPhone gave us a peek of things to come, and...
8 tags
The Eventual Tester
I'm not much of a futurist, but I do have an optimistic view of the type of solutions technology will eventually solve, especially if those solutions meet the most basic of our conveniences. For example, take a look at your TV remote. This thing has evolved way beyond changing just channels. In fact, I'm beginning to think that I can use my remote to check my blood pressure, level some shelves...
Effective efforts defined: A white paper on Agile...
(Per copy) Requirements management increases the value delivered by critical business projects, aligning information systems with business needs. Yet, requirements management is typically viewed as complex, costly and difficult to implement. Thus, most IT departments limit its use to complex system development projects, limiting an organization's ability to delivery fast-paced, agile...
Mobile QA tools (for free) [wireless/protocol...
For some of you out there, and you know who you are…you have that cool job testing wireless platforms. Well here's a free tool for those who need to monitor network packets, then you can use WireShark. Very useful for tracking functional test executions, as well as load monitoring during performance tests. Link:Wireshark
Simple Object Access Protocol (SOAP) Tutorial... →
My significant other and I were discussing tech (which she doesn't like to do, but I slip it into our conversations whenever I can) and she had mentioned that she wanted to know more about SOAP, or Simple Object Access Protocol. In a nutshell, SOAP defines the process in which two or more environment applications, with different operating systems communicate with each other using HTTP and...
Add-ons for Firebug [more toys/QA/tweaks]
Steve Souders, the meastro who contributed to the development of Yahoo's YSlow (he's now at Google) for Firebug (and the O'Reilly book, High Performance Web Sites) has some new neighbors on the block for the cool debugging extensions to the popular browser. Over at WebMonkey, there's a list of 5 of the best add on's for Firebug that are essential to the hands on,...
Effective testing ideals that can support (some...
Over the weekend, I had a chance to peruse Effective Software Testing: 50 Specific Ways to Improve your Testing, by author Elfriede Dustin, who composed and detailed nearly all of the cookie cutter strategies that introduce standard SDLC testing procedures to the intermediate or novice tester. Depending on your experiences, if you're looking for a refresher, or perhaps a better way to improve...
Keeping the eye on the tiger (or cloud)...
I called it. I saw this coming based on a previous blog post on how all of the cloud based services seem to be reaching critical mass – and shutting off inadvertantly – without much notice. Well, as Stephen King says, everything is eventual. CloudStatus (courtesy of Hyperic) has made it's appearance and it is well placed to be the all-in-one free monitoring service of choice. Currently, this...
Answer (test) this? Why is the price of automobile...
Oil per barrel is at an all time high. How is it that the same oil used to make gasoline is sold at auto shop stores and gas stations throughout America (and in other countries) at a consistent price (sometimes at discount), while gas prices rise with the price of oil? I have no answer for this, so I sit puzzled at this strange price mechanism, glaring at it like a jumbled 40-foot Rubric's...
Re-testing the cloud (or building better...
Once more we see that the Twitter world is all a flutter with an unfortunate downtime, and because of this, some people are making the egress to Friendfeed, Pownce (both my personal favorites), and whatever else is out there. The same downtime has raised its ugly head for Amazon Web Services (once more), which I so revere, despite the ups and downs. I guess a new business service should spring...
Sysinternals: MS Window Utility Tools at your...
I'm a hack at heart, and I enjoy getting my hands dirty with tweak tools for Windows when I need some help with small runtime utilities. Well, now Windows® Sysinternals offers a way for you to grab the tools you need for your test lab workstations, via your web browser. Just point your browser to Sysinternals (http://live.sysinternals.com/ ) and you can grab the toys you need to work with. This...
Offline/online web apps support a return to the...
Sometimes I pick issues that makes me step back and ask what is all of this for exactly? On CNET's Webware, I checked out an article which listed some of the upcoming improvements that Google is making to it's Gears suite. Google Gears is the API that integrates offline capabilities to web applications, allowing them to work as if they were native system applications. Slightly similar to Adobe's...
The vacation is over…
Cabo! Mazatlan! Puerto Vallarta! Royal Caribbean! I have just finished a nice romp through Mexico with my lovely girlfriend, and my weeks away have been more than memorable. I feel refreshed and ready to go full throttle on this blog, since some ideas have been on brew for a while now. If you haven't been on a vacation, take one – life is way to short.
Do Automated Test Tools Impede Agile Groups?...
I have touched on this before in a previous post and I know that most Agile environments relish the goal of eliminating silos, but automated tools are a part of QA, and can be embraced into the fold of any Agile process. I say this because I have biased view of how these tools can assist the testing effort with a positive outcome, no matter the process. I have expanded my career by becoming a...
Test This! Eye Tracking the World of Warcraft...
My girlfriend (who is so much the better half of me) literally hates my love of video games and how my casual addiction to World of Warcraft (and now GTA4), has derailed some of my household chores. Don't worry. I still bathe. I can honestly say that I have this under control, but then I stumbled on this article that talks of how someone has "jerry-rigged" an eye tracking apparatus to their...
Frankly Speaking: Agile programming is no hooey |... →
I have some strong reservations about this article from The Industry Standard, since I'm an evangelist for this methodology. I also know that most people may find the Agile process to be worthwhile (especially with testing). And since reviewing it - I attest that Agile programming is no hooey. The article takes a pragmatic view, and just skirts the surface of what is involved with the Agile...
Web Compatibility Test for Mobile Browsers...
Here's more to add to your arsenal of test tools, especially for this killer mobile apps. The W3C has offered a one page solution to run through a set of validation tests that check a variety of concerns, from CSS to image management within the mobile browser."The Web Compatibility Test for Mobile Browsers combines in a single page a number of Web technologies that we believe are the foundation...
Safari Update Fixes Serious Security Flaws... →
I received my update this afternoon. It looks like four major flaws were fixed. On Wired, they covered some of the details. If you are a multi-browser, multi-platform functional validation tester, grab the update and add it to those test lab machines.
Hire a tester for $4 an hour -...
I recall a story about Nike, and how there was some major hoopla over their production of a $100 shoe that was made by low paid workers in the Phillipines. It didn't go over to well, but Nike improved conditions and made good on their workers needs. Well now you can be like Nike, but you can outsource your testers, your programmers, graphic designers, even SEO rainmakers through an...
Amazon improves the "cloud" with premium support... →
Source ReadWriteWeb. It looks like the cloud is improving with a Premium Service from Amazon. Amazon is offering a monthly $100 fee for hands-on care taking from their support teams. Maybe this will lessen the impact when things go down with arbitrary consequence. Not to sound like I'm mocking the effort, I'm a firm supporter of SaaS and a big evangelist for doing more and more...
Web OS: The day is near (maybe)....
We browse. We email. We blog. We surf. We Twitter. We Google. We YouTube. We Digg. We Skype. We Pownce. We eBay… And the list goes on… Bottom-line: We connect. So when will we be able to do this from a Web Operating System? Microsoft is probably considering this, but needs to ensure that the licensing can generate the same type of revenue that keeps their coffers stocked full. Apple...
Watch
It's my ever growing love for the evolution of technology. Over at Cognitive Code, they have put together something that surpasses Eliza. Her name is SYLVIA. Given my open perspective on how QA evolves, I watched this and asked the proverbial question, "…how would I test that?"  Easy. It's an SDK for PDAs, mobile solutions and desktop applications. But once enabled,...
Mingle 2.0: The Perfection of Agile Collaboration...
Just when I thought that I've nailed my knowledge in test and project tools, something comes around that opens my mind to a whole new way of doing things. Introducing Mingle 2.0, from the brilliant minds at ThoughtWorks I have nothing but praise for Mingle 2.0. This tools is incredible, and it's so simple to use – and perfect for any project manager who wants to bridge the gap of cross...
Becoming the Agile Test Manager...
Gregory S. Smith has provided a chapter from his book, "Becoming Agile", which focuses on the skills needed by project manager who are new to the agile game.  The chapter is excellent for new project managers in smaller companies, since being agile is almost a given in these fast paced environments, and there is less overhead to dictate what process you take to get the job done. From identifying...
Bluetooth: A Security Risks Walkthrough...
I've been digging around, paying close attention to security needs in web testing, as well as security needs for any user interactive connectivity - and I came across a great set of details regarding Bluetooth security concerns. I am working on a pet project, and I thought this would be useful to share with others, especially as I blur the lines between security testing and QA. Besides,...
A JavaScript Performance Test Engine...
It looks like another test engine for JavaScript has found it's way into our hearts (trust me, I really love this stuff). The master himself, John Resiq (jQuery) has offered another tool worth using, at the expense of an early release. The tool is called Dromaeo, and it's best suited for unit tests. For more details, you can visit the MozillaWiki.
Borland Silk Test Suite Updates: RIA support,...
Some much needed improvements have taken hold of Borland's Silk Test Suite 2008, and it's sure to raise an eyebrow (or two) over at HP. In particular, the entire QA based automated tool line has been upgraded to support a number of Web 2.0 areas that web testers grind through daily, especially functionally and performance wise. Here's the quick run downSilkTestTo better the efforts of...
Not another water cooler for technology...
Ars Technica has opened up the Server Room, a forum that covers everything tech, bulletin board style. Ars Technica is one of my spots of interest, and now it has expanded it's game into the growing list of online tech forums. Although it's not so specific to QA, there are areas worth checking out - like Amazon AWS experience, or Virtualization Platform. All worthy spots for...
Hackers: Google App Engine page already owned by... →
Come on Google! What's going on over there? It looks like the bad boy hackmasters are dropping in on the newly released Google App Engine. You guys have some pretty talented QA test engineers over there. In fact, my QA Jedi Knight inspiration, Mr. Harry Robinson, works for you guys. I'm sure Mr. Robinson would check for XSS exploits. Note to self: I'd better start adding more...
Post test monitoring in virtual environments...
In an earlier post, I identified some of the basics behind configuring a few monitors that would benefit the overall tracking of your servers under test. This type of monitoring provides you with the breathing room you need to ensure that the conditions of your server are being measured well during your load, or stress tests; but what times you may need better application measurement tools to aid...
New York Agenda: Usability Week 2008 Conference →
On the heels of my post last week, it looks like there is a conference in New York, courtesy of the Nielsen Norman Group, that will focus on usability. If only I had enough in my coffers to make a red eye flight to join the privlidged.
Cloud issues: Amazon again. [availability/process]
Looks like there's trouble in the cloud once more, and specifically, it's happening over at Amazon. This weekend, I went through the list of Amazon's web services, just to see what developers are taking advantage of, and all of Amazon's offerings are low cost solutions that are highly attractive to start-ups. Unfortunately, they are starting to look less reliable, since the last issue...
User Interface Guidelines [primers/interfaces/QA]
User interfaces have evolved, and as they evolve, the user's experience has evolved with it. The proof of that evolution could be found in the fact that I don't carry an abacus in my back pocket. From the simple to the most complex, interfaces should follow a standard that benefit both the technological need, and the founding principle of usability. Black box functional testing, and user...
Consolidated Test Tools for everyone...
Last week, Oracle acquired Empirix, the company known for it's signature e-Test suite. It's starting to become a consolidated playing field out there for tools. Here is the current line-up of companies that have gobbled up all of our QA weapons of choice, in case you were wondering what happen to some of them. Where is Segue's Silk? Well, Segue is no more. It was ten years ago that I remember...
How can I get an ISTQB / ASTQB Certification?...
I will cut to the chase on this one, and keep it barebones simple. What is ISTQB / ASTQB?The ISTQB, or International Software Testing Qualifications Board is a professional Software Quality Assurance qualification, accreditation and examination resource that is a value to all career progressive testers. ASTQB is the American Software Testing Qualifications Board, a subsidiary that supports and...
Hmmm. April Fools. [fun]
Top 10 April Fools Pranks for Geeks: Re-map the Keyboard of Your Excitable Co-worker The Speech-to-Text Platform Joke Desktop Havoc on the Mac Optical Mouse Confusion Change the Language Settings on Google The Blue Screen of Death Screensaver Splitting Monitor Cables The Old Screenshot-as-Desktop-Wallpaper Gag Change Autocorrect in MS Office Remotely Monitor a Friend's Webcam Courtesy of...
JavaScript is a performance killer – so says the...
Apparently, Apple's Webkit team (the Superstars behind Safari) discovered something so fundamental, I'm actually thinking of naming my second child "Apple", if that's all right with Gwenth Paltrow? After running some tests on the Wall Street Journal's home page, they noted that external calls to JavaScript prevent the full parallel load of information to a web browser. While JavaScript is loading,...
Once again, IFrame injection attacks are ramping...
Looks like this iFrame hack issue is still at large and getting larger…but Dancho Danchev is on it. This past Friday, Dancho touched on the fact that Symantec has raised the rating of this issue; and as of late, more high profile websites have joined the victim list, including Walmart.com, ABCNews.com WebShots.com and even Forbes.com. One cool thing about Dancho's blog is that he...
Performance Testing 101: Identify bottleneck...
Outside of building your LoadRunner scripts, debugging your fails, and stepping through the tedium of mind-numbing correlation, there is test execution. And as you well know, test execution is where all the real fun begins. In my history, I've enjoyed the luxury of sitting side by side with the system admin, configuring the performance monitor and network monitors accordingly, while running single...